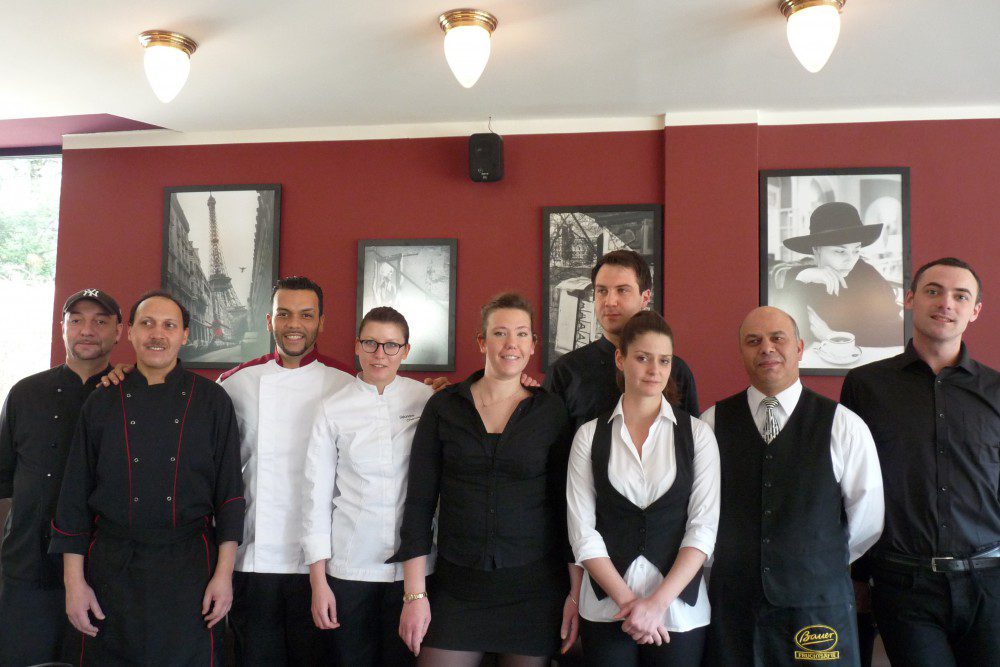 After months of heavy renovations, a small French revolution is happening in Wedding: A new restaurant has arrived, and its name, PASTIS, is not the only thing that refers to the art of living on France. "We want to go back to the good, simple recipes", says Vincent Garcia. The 47-year old chef, who was born in Marseille, believes that the haute cuisine has gotten too far away from the roots of the French art of cooking. The menu at PASTIS, however, is based around the dishes you can find in a traditional Bistro.
Simple and classical –yes, but still influenced by exotic tastes from Africa and Asia. "Some people will accept longer ways for that", Marie Bézian believes. The 28-year old German-French citizen grew up in Southern France, fed on her grandmother's recipes. Marie will run the Wedding branch of PASTIS. "We live 'the Esprit Brasserie', no fuss, nothing more complicated than necessary." Even if you're not familiar with the French kitchen, PASTIS wants to offer something for you. "Food is fun", Vincent says. The most authentic way to enjoy our western neighbour's food are standard offers such as Boudin, frog legs, tarte flambées, bouillabaisse, and real French baguette. The typical recipes and ingredients, and in addition good wine and homemade bread and pastry, want to contribute to making PASTIS one of the beacons of the French way of cooking.
Touche française in Wedding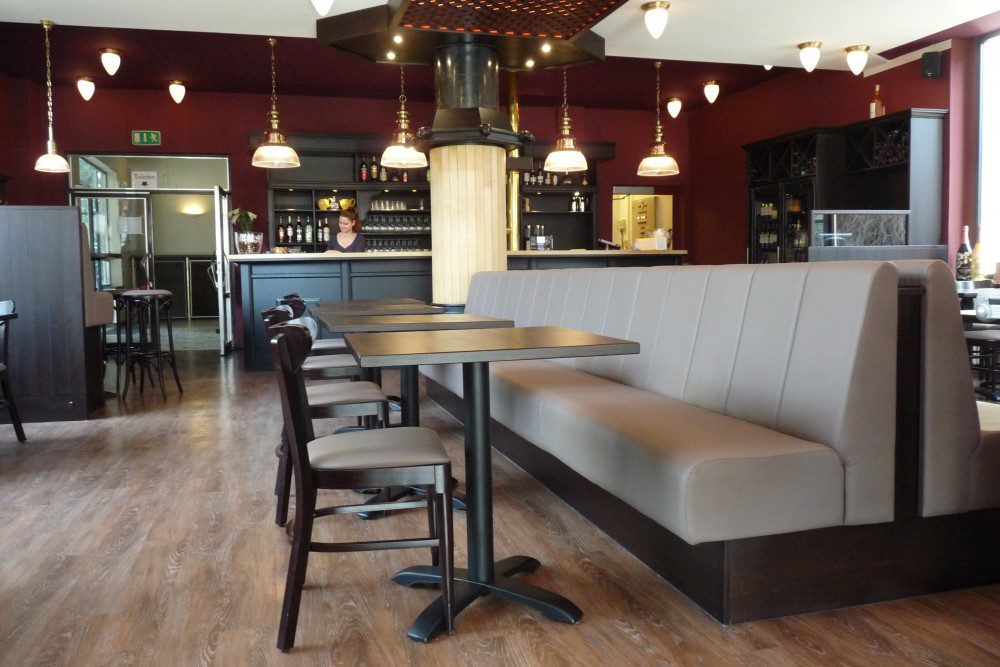 Food which is representing France goes well with the former allied culture center. The complex from 1961 is currently undergoing a lot of changes. Manager Florian Fangman explains: "The hotel, many seminars, the City Kino and the new restaurant – many things here work well together". Vincent Garcia also hopes that his guests can feel that everyone is pulling in the same direction. Vincent has been successful at establishing his restaurant concept for years in his restaurant in Wilmersdorf. Now he wants to bring it to Müllerstraße 47. With a young team, which is partly from Wedding, the Centre Français and Olivier Bourdais as a partner the ambitious project could become a beacon for North-Berlin. "Quality will attract people", declares Marie."Even if it is a bit of an adventure at first".
The former exhibition space is spacious and decorated in warm colours. 80 people can be seated or find space at small bistro tables. In addition, there's a bar which – of course – offers the aniseed liquor Pastis. The big entrance area of the 60'ies building is pure nostalgia, and during the summer, a big outside area will offer an additional 60 seats. The kitchen will be open from midday through to dinner time – for lunch, coffee and cake, or for a drink after the cinema. A cheap and high-quality three-course lunch menu, a daily Brunch offer and home-made Pâtisserie – unique selling points for the northern end of Müllerstraße.
Translation: Daniela Hombach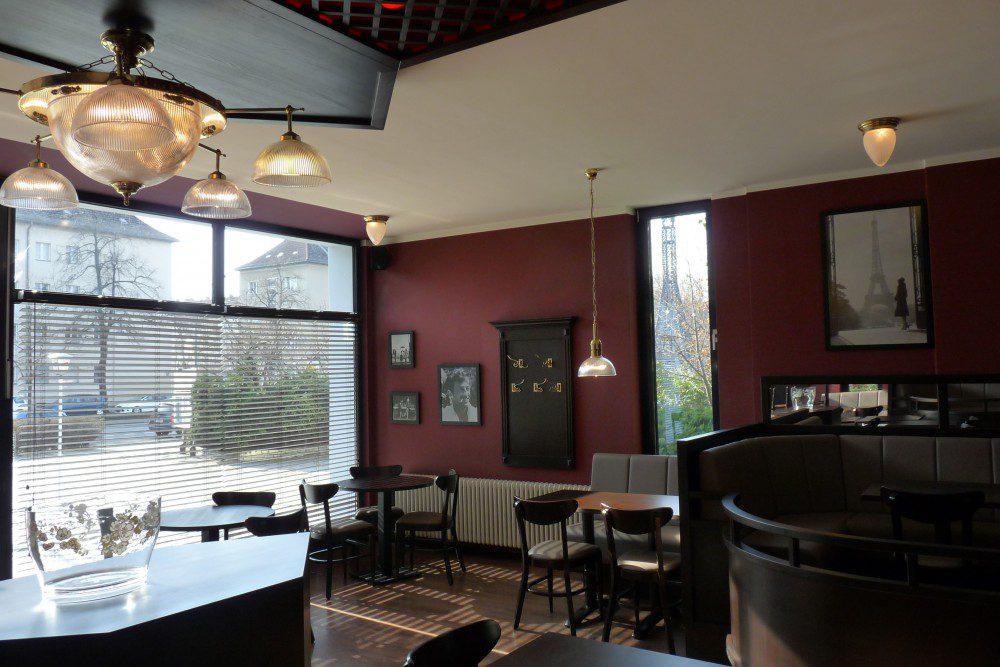 Kitchen: open until 10pm, open from 6am, breakfast until 10am
PASTIS at the Centre Français
Brasserie, Café and Restaurant
Müllerstraße 74
13349 Berlin-Wedding, U Rehberge
030-45025001 for bookings