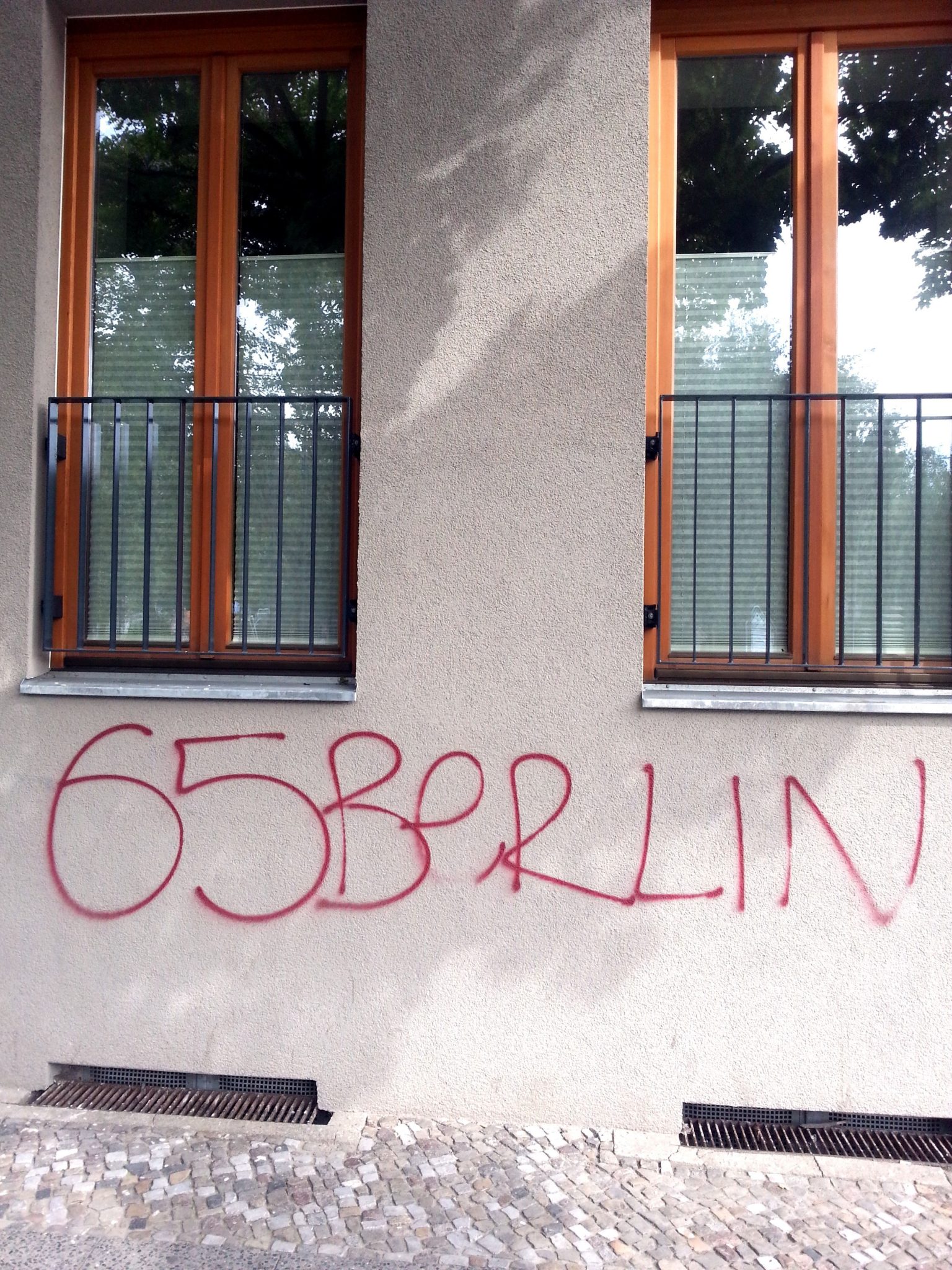 The fresh­ly reno­va­ted buil­ding at the bridge across Pan­ke has alrea­dy been mar­ked by Wed­ding: "65 Wed­ding", it says, like a remin­der to the new ten­ants as to whe­re they live now. Gericht­stra­ße is no fan­cy address, des­pi­te the nice old buil­dings – not yet…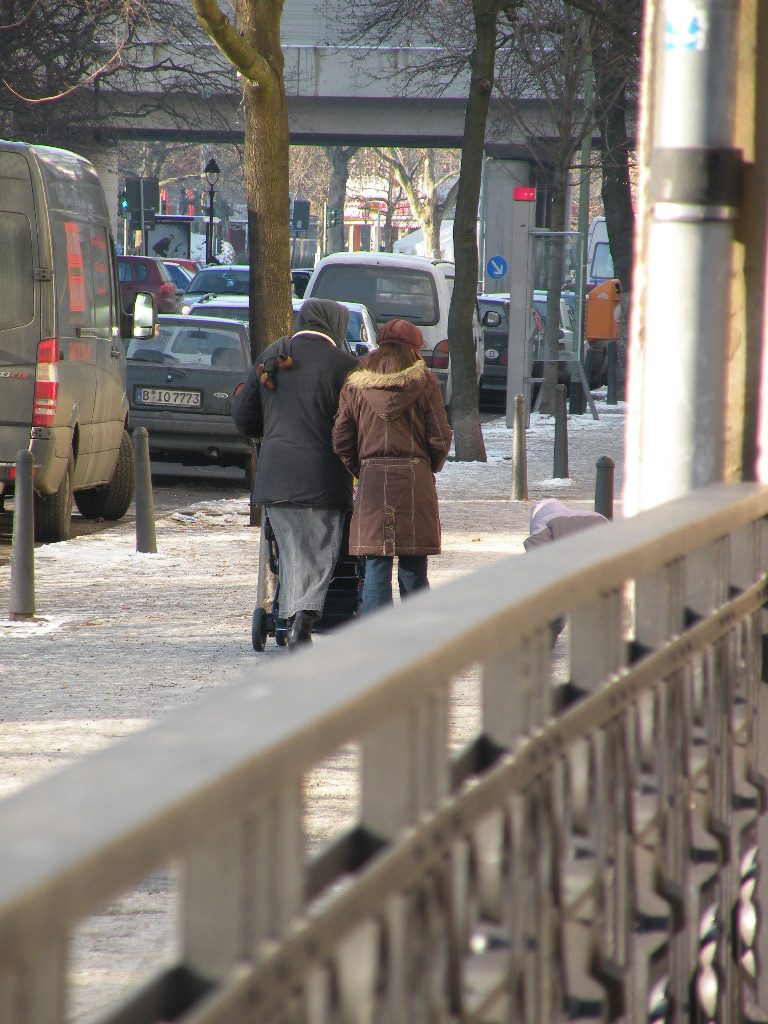 Jür­gen Reichert's has been at Gericht­stra­ße 12/13 for 30 years now. The 60-year old artist lived through the deve­lo­p­ment of the Kiez and crea­ted it with his work. "If the­re are artists, the sta­tus of the Kiez gets adap­ted", he says. The six courts dub­bed "Gerichts­hö­fe" have been ren­ted out to 70 artist by the GESOBAU sin­ce 1983 and are one of the big­gest art quar­ters in Ger­ma­ny. Howe­ver, the pro­xi­mi­ty to luxu­ry housing pro­jects at Chaus­see­stra­ße, the new Ger­man secret ser­vice BND buil­ding, and to the deve­lo­p­ment area at Hei­de­stra­ße might beco­me a pro­blem. "Houses are being reno­va­ted, roof ter­races built and tou­rist bus­ses come along Gericht­stra­ße", Jür­gen exp­lains, "There's a new patro­na­ge here now…"
This is whe­re the pro­blem lies: Peop­le who can afford high housing pri­ces often seek pro­xi­mi­ty to artists and have now dis­co­ve­r­ed Gerichstraße.
"N 65's″ home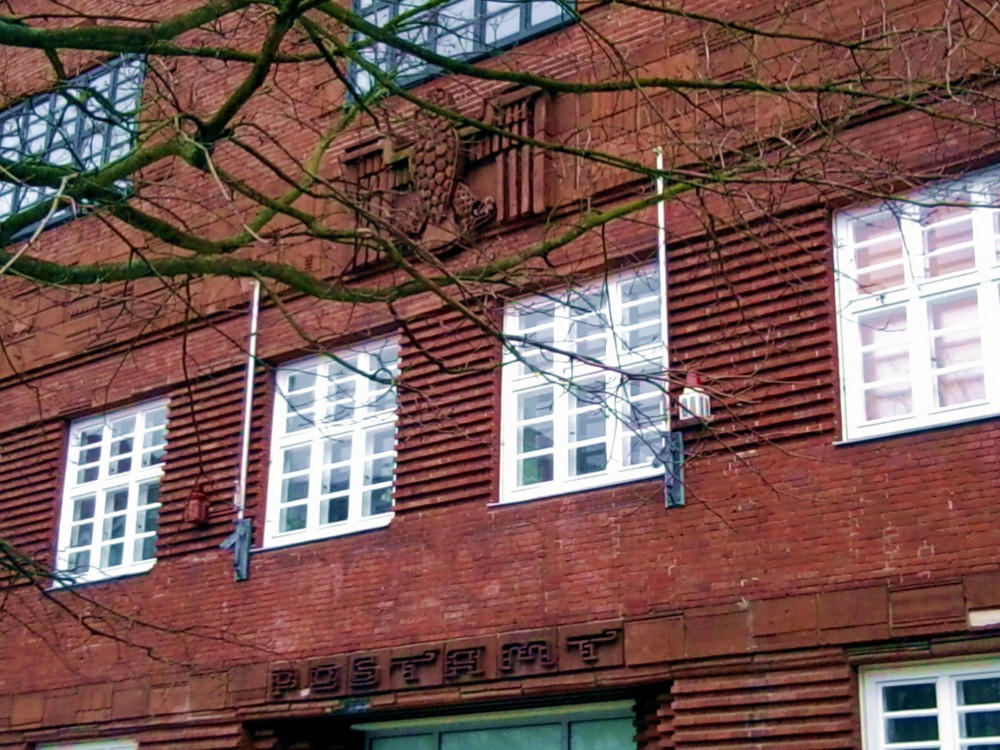 Today's Gericht­stra­ße is still an expe­ri­men­tal field with a lot of free rooms. The street has never been a good area, though. The name, for examp­le, does not refer to a court house. Bet­ween 1749 and 1840, judgments were enfor­ced at today's Gar­ten­platz – using the gallows.
The wes­tern part of the street reaches up to Mül­ler­stra­ße. Num­ber 50/51, built 1926 to 1928 was the home of the local post "N 65". Today this pos­tal code, later "1000 Ber­lin 65", still stands for Wed­ding identity.
The­se days this part of Gericht­stra­ße is a dead cor­ner – oppo­si­te to the post the oldest com­mu­nal ceme­tery in Ber­lin was loca­ted. The crema­to­ri­um with its oct­ago­nal hall was sold to a pri­va­te inves­tor recent­ly who uses it as a room for exhi­bi­ti­ons. The macab­re charm of the buil­ding might ser­ve this new pur­po­se. Only the future will tell how art gets along with the not very art­sy Kiez, though.
A few meters to the east a bron­ze sculp­tu­re named "Tanz auf dem Vul­can", or "Dance on the vol­ca­no" stands in the midd­le of Net­tel­beck­platz. Poor, unpre­ten­tious but colour­ful – the sur­roun­dings are still typi­cal "Wed­ding".
Using old things in a new way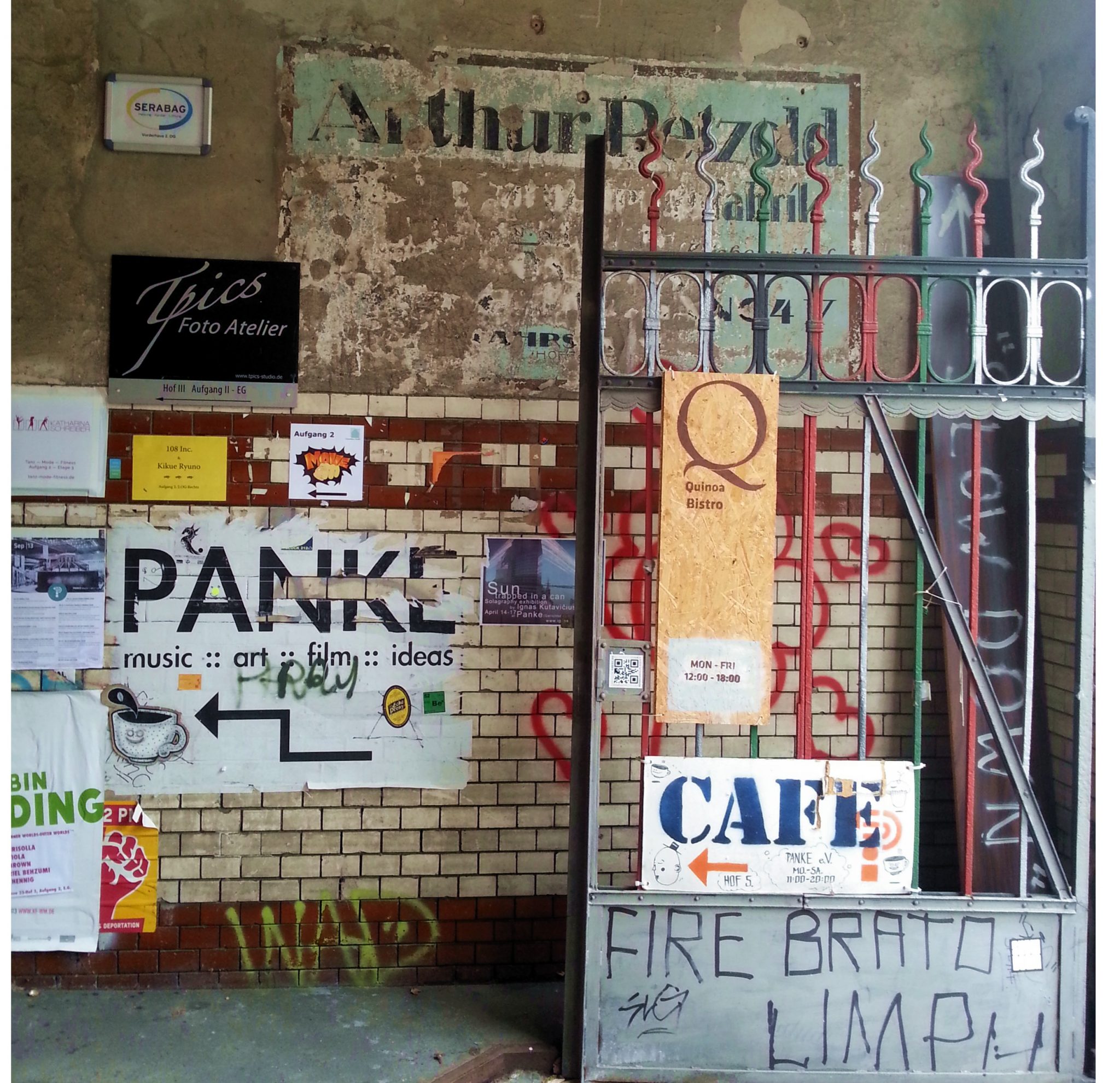 Gericht­stra­ße con­ti­nues after an extre­me­ly ugly con­cre­te rail bridge and chan­ges: The eas­tern part of the street lies wit­hin the S‑Bahn ring and is much more dyna­mic. Here, you can find Gerichtstraße's poten­ti­al. The club "PANKE", the art bar "Ani­ta Ber­ber" and the vegan bis­tro Qui­noa, all loca­ted at Gericht­stra­ße 23, are part of a deve­lo­ping sce­ne. The "Tan­go­loft", also loca­ted the­re, has alrea­dy exis­ted longer.
The Stadt­bad, num­ber 65, is now cal­led "Statt­bad" and ser­ves as a crea­ti­ve hot-spot with a focus on street art and urban art.
Noisier than elsewhere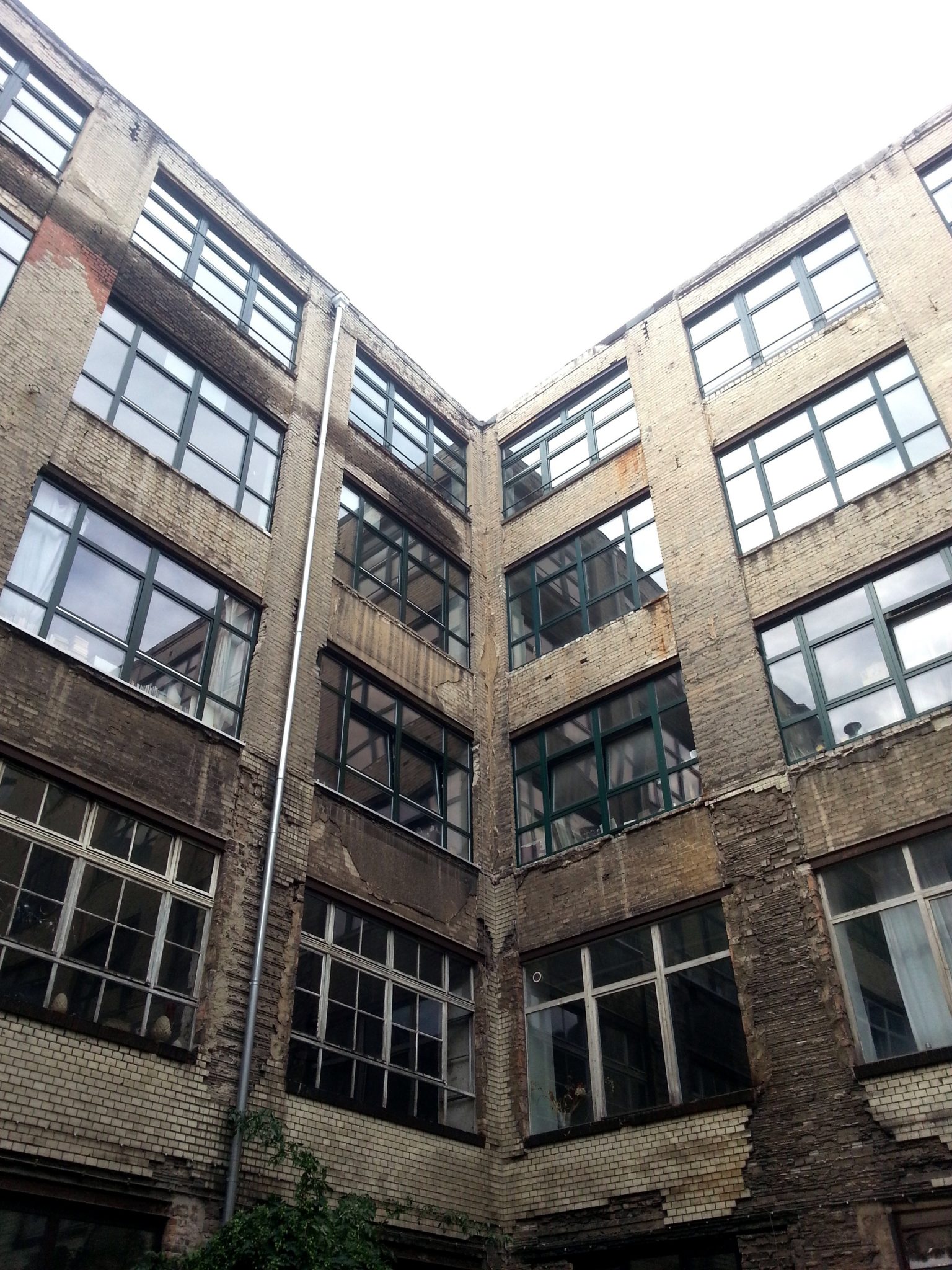 Your visit to Gericht­stra­ße could end at num­ber 12/13, the Gerichts­hö­fe – past the­re not­hing much hap­pens. This part of the street has long been in the shadow of the wall, and the fee­ling of being in the out­skirts is still the­re. Chris­ti­ne Kum­mer lived at Gericht­stra­ße until recent­ly. "I could sen­se the posi­ti­ve deve­lo­p­ment of the street, but it bothe­red me more and more as groups star­ted to gang tog­e­ther", the desi­gner says. As a soon-to-be mum she did­n't feel safe any­mo­re in an envi­ron­ment whe­re rocker club raids are nor­mal. "Con­flicts are often car­ri­ed out on the streets", artist Jür­gen Rei­chert says. He thinks that peop­le here are more tole­rant when it comes to an "inten­si­ve night life" than in Prenz­lau­er Berg. "Wed­ding should be able to stay colour­ful and lively, though", he belie­ves. "But one thing will hap­pen for sure: Things are going to be more expensive."
Gerichtstraße's deve­lo­p­ment will show how long "65 Ber­lin" will be able to keep today's charm.
Trans­la­ti­on: Danie­la Hombach
More on Wedding's Eng­lish Lan­guage Face­book-Page "Der schö­ne Wedding"