Kajetan Skurski has an ambitious idea for his Kiez: Wedding is to receive a special form of a theatre project where the inhabitants are not just the audience or the background but the actors…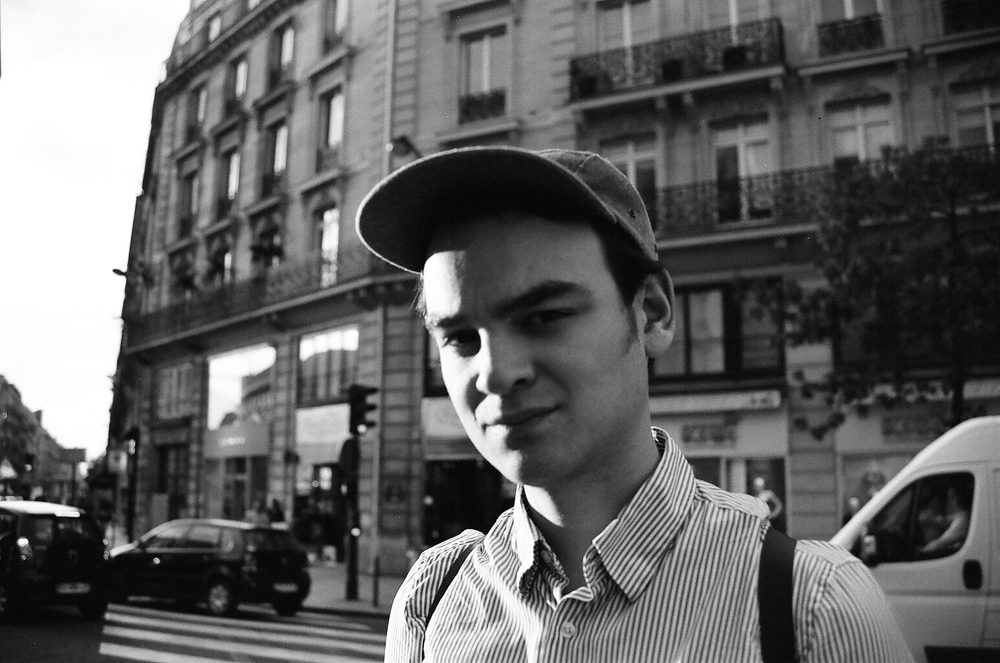 Could you tell us something about yourself?
"I was born in Danzig and moved to Fulda when I was eight. There I lived until three years ago, when I finished high school. Now I am 22 – I wanted to study acting but instead moved to Berlin and ended up in Wedding by chance. The connection here is great, and the flat was cheaper and better than in Neukölln. Now I am studying at FU while working at several theatres."
What is the idea behind Bau Stück Wedding?
"This year, I started my own theatre projects for my degree in applied theatrical sciences, and one of it is "Bau Stück Wedding". I want to use the means of the theatre to bring people who I don't know but meet every day to a place where they can learn from one another and create something together. That's the main difference to conventional theatre, where you have actors and spectators – at "Bau Stück Wedding" everyone plays both roles at the same time. The idea is to examine and test theatrical processes and dynamics in the public space, but also to treat the Kiez as a stage. In my opinion, you can find theatre everywhere."
'Theatre' might sound rather posh to a lot of the people living in Wedding…
"My plan is to create theatre that leaves traces and is social. This means that everyone can take part in it. The idea is to create a 'tree house' on an empty, unused but public space as part of "Bau Stück Wedding". We've already got several suggestions for that."
Like an open air culture centre?
"The open creation of this tree house as a group effort is meant to strengthen the neighbourhood. Plus, it is meant to become a meeting point and an open tree house which can be treated like an open stage for young musicians, actors, and artists. We want to create all this with volunteers and through a self-driven initiative in order to create an opposition against the commercial building processes in the Kiez, which are directed from the outside. For me, this means upgrading a Kiez from within and creating your own city. Maybe this process can be captured in short movies which show the rest of Berlin that Wedding is different and does what it wants to do."
What sort of support do you need?
"I've realised by now that I need help in planning and preparing the project. I've heard that there are a lot of creative people out there in Wedding, but I haven't met them yet. The project has many dimensions, everyone can find something for them in it. We need a team to fulfil the many different tasks. Maybe there are interested, engaged people in Wedding who want to help out and become a part of the team?"
What are the next steps?
"We've found a spot where we want to create the tree house, at Nordhafen Becken. Now we need to find sponsors to be able to get tools and materials. We want to start with the construction by mid-September. That's going to be difficult, but I am optimistic."
How can people join the team?
"Well, at the moment we meet about once a week, whenever we can. If anyone is interested, they can reach me at baustueckwedding@gmail.com, or find more information on Facebook at facebook.com/baustueckwedding."
translation: Daniela Hombach
More on Wedding's English Language Facebook-Page "Der schöne Wedding"