Wedding shares – and has fun with it!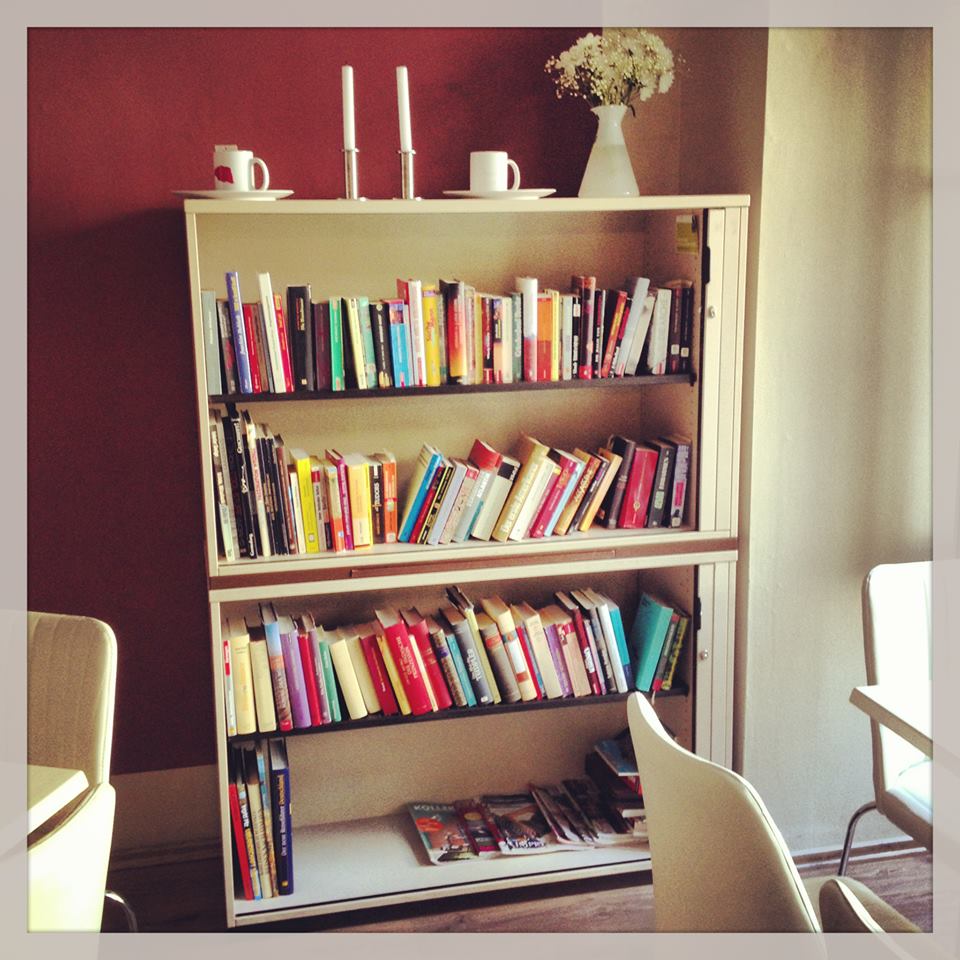 The sharing shelf at Kibo in Transvaalstraße is a great conversation starter: "Book sharing is an awesome idea, it should have been started much earlier", thinks Anke Rommel, owner of the Wedding label 'aroshi'. She sees the handy side of it: "I read a lot of books and can't keep them all at home. I've already given away a lot of boxes and you can often find me in libraries – exchanging and sharing is much more economical!"
Sharing is part of Berlin's city life: People buy clothes in second-hand stores, bring food to the 'Berliner Tafel' or share cars in car pools. Sharing and exchanging is a trend which is also growing in Wedding: The Tauschmobil, a delivery van full of goods looking for a new owner, will be at Leopoldplatz every Thursday from 8 a.m. to 3 p.m., starting on the 5th of September. The Transition-Town group 'Weddingwandler' deals with the topics sharing and exchanging as well and wants to open a 'Dinge-Schrank', or 'cupboard for stuff' at Café TassenKuchen where every day items can be shared.
Books are a sensitive topic – a lot of people can't just throw them away. More and more cafés now offer book exchange shelves. "The shelves are great to get in touch with people, too. Maybe I'll bump into someone there to have a chat with if I feel like it", Anke says. She gets inspired by the unsorted selection in the book shelf: "Recently, I found 'the Tudors' at Kibo, and a German book called 'Wo samstags immer Sonntag ist'… who might have put them there?"
When books travel
At 'book crossing', a community with several million members worldwide, you can find a new dimension of good feeling when sharing: "It's so easy to stick a label on your books and release them into the wild", the book lovers say online. For them, it is fun to trace the books' travels, to see who finds the books and maybe puts them on another round of travels later. The books get an ID number to enable the person who finds the book to let people know where it is, or to send a message to the person donating the book. On the website, you can even find all books registered in Wedding.
Book crossing also runs the 'Bücherboxx', which can be found in front if the Centre Français in an old French phone booth. This little travelling library, which is stacked with German and French books, is decorated with the skylines of the most important sights from Berlin and Paris. If you can't find the phone booth, it might be on its way to schools, or to public places like the Kanzleramt.
Giving and taking follows certain rules to ensure that the shelves are always well stacked: "The 1:1 rule might be a bit challenging for some", says Anke, although she likes the thought that any two books have the same inner value…
Plants and seeds find new owners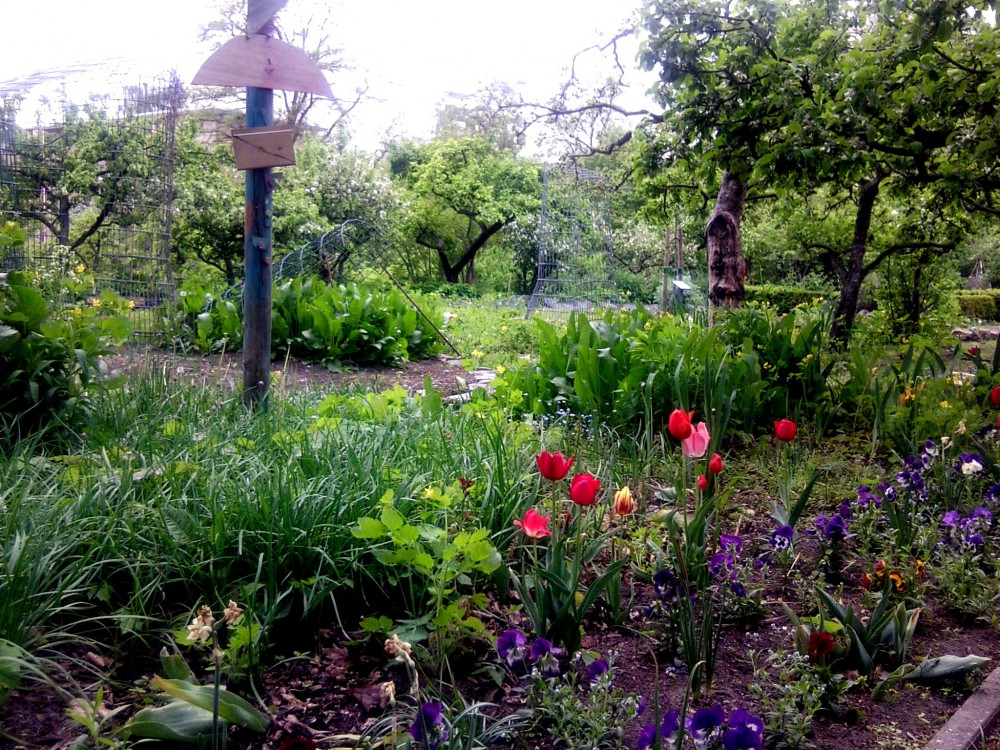 Books are not the only item that is good for sharing and exchanging. "In Wedding there are many gardens: small gardens, private backyards, shared gardens, community and schhol garden beds. Our exchange market offers a forum where people can share plants and seeds", says Thorsten Haas, one of the organisers of the first plant exchange markets, happening on the 15th of September from 4 p.m. at Gotenburger Str., corner Prinzenallee.
Translation: Daniela Hombach
More on Wedding's English Language Facebook-Page "Der schöne Wedding"
Tauschmobil every Thursday at the Leopoldplatz marketBook Crossing
Exchange shelf at Eiscafé Kibo, Transvaalstr. 13
Bücherboxx, Centre Francais, Müllerstr. 74
Pflanzentauschmarkt, 15.9., 16.00 Uhr, Gotenburger Str./Prinzenallee