To rescue the whole world in an instant seems to be an idealistic illusion. A rapidly growing group of engaged Weddingers wants to start making changes in the immediate vicinity and create a new sense of 'togetherness' in the Kiez.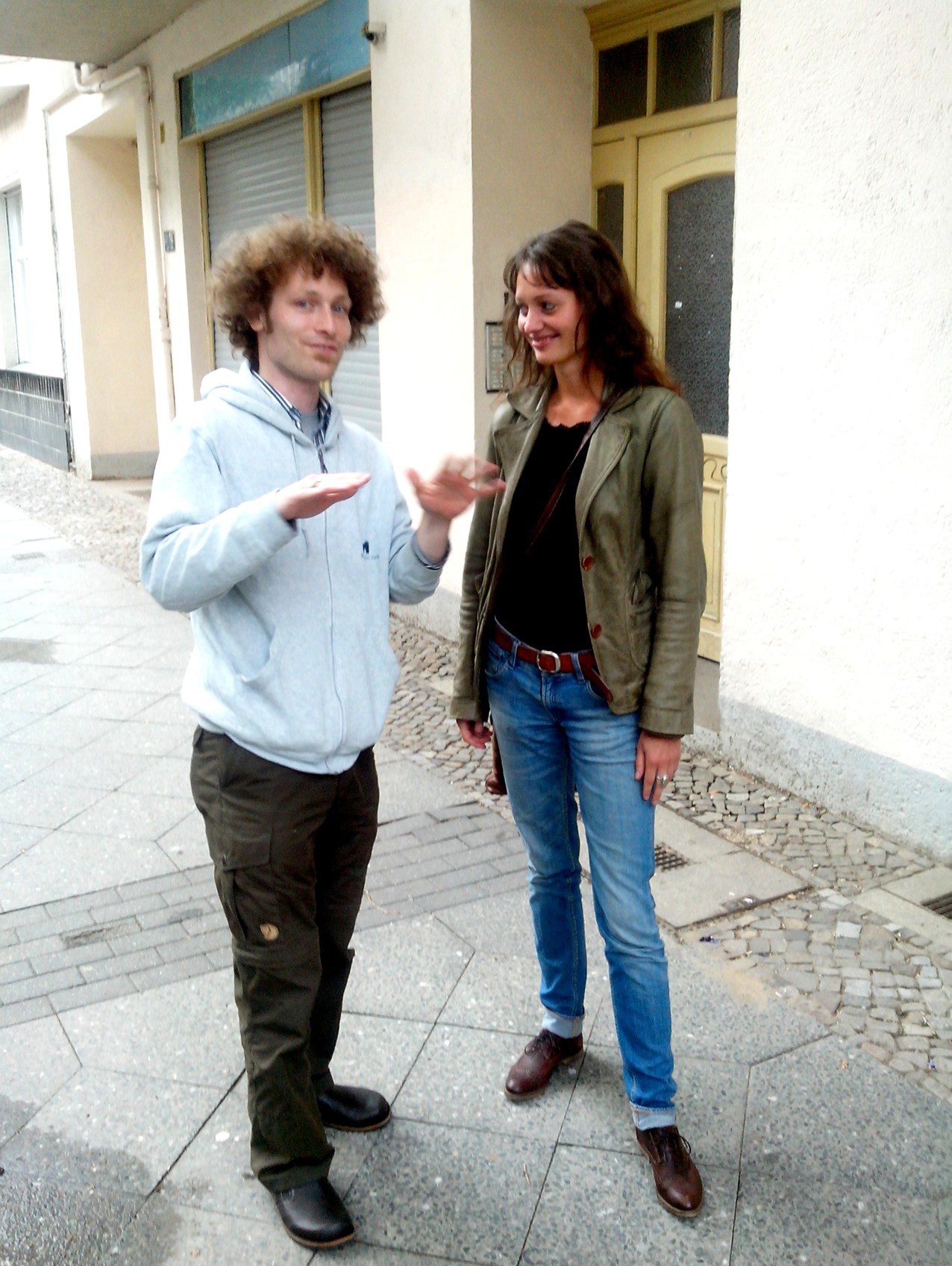 "The failed climate summit in Copenhagen showed me: there won't be any change from 'above'", says Julian Gröger. If something is meant to change, the movement has to come from the citizens – this is the idea of the transition town movement, an ecological and social initiative with many different ideas. "Our materialistic society depends on wasting finite resources", explains the 31-year old environmental manager. You can end up pretty desperate if you're trying to change anything by yourself, from wasting fossil resources via industrialized agriculture and the 'throw-away-society' to ever rising housing costs. For Julian, it all starts with not accepting today's situation as the climax of civilization.
You should not just change yourself, but try to get your environment involved: "In order to achieve more together, we have to meet our neighbours first", thinks Julian. In his Kiez at Utrechter Straße this has already started with a community-supported agriculture initiative. Since last year, Julian and his wife have been trying to find like-minded people to create the transition town group in Wedding.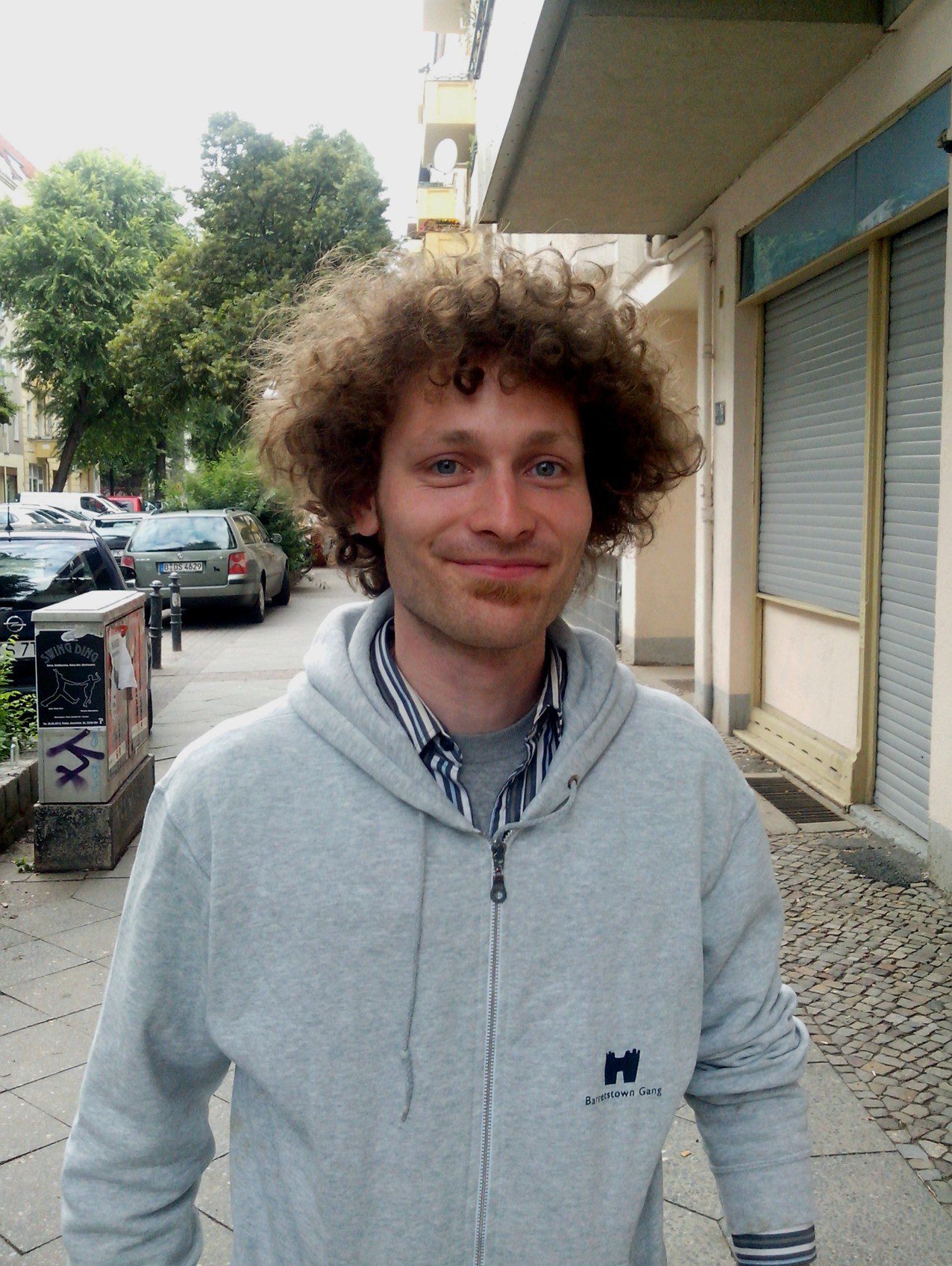 The "Weddingwandlers" – a play on words with the word 'wandeln', which can mean 'to change' as well as 'to stroll' – have had several projects within the last year on the corner of Malplaquetstraße and Utrechter Straße. One of these actions was a free bike repair, for example. "What, you don't want any money for that?", asked mainly older people living in the Kiez. "We're neighbours, you know", was the usual reply of the Weddingwandlers. "To give is a quality", says Julian, "but for some people it is not easy to accept something either". The movement wants to create a frame for the neighbourhood – one plan is, for example, to have a cupboard at Café Tassenkuchen, where people can put stuff for exchange.
The approximately 20 active Weddingwandlers are organized into different thematic subgroups to create models and plan activities. This includes excursions, sewing workshops and the communal learning of lost knowledge. "I don't believe that new crises mean that there's gonna be a new era for large families", says Julia. "It would be better if we prepared for the change by creating a social web as it existed in villages in former times. In order to survive in a future with changed basic conditions, each individual has to learn how to get along with more people again", he believes.
Berlin is not a village, and the Weddingwandlers know that as well. So far, mainly students and academics between the age of 20 and 40 are part of the team, but the neighbourhood-approach consciously tries to attract older people and migrants as well. However, the word 'neighbourhood' itself highlights the limitations of the transition town movement: The idea of small-scale, strong structures can only be implemented in a local manner. To spread it to the entire Wedding would be a logistic problem. "We need some sort of communal intelligence", says Julian. So every Kiez needs a group to foster neighbourhood community and exchange – maybe that's how you can rescue the world…
Translation: Daniela Hombach
More on Wedding's English Language Facebook-Page "Der schöne Wedding"