This was missing in the African quarter – an ice cream shop where you can also get home-made cake and delicious coffee.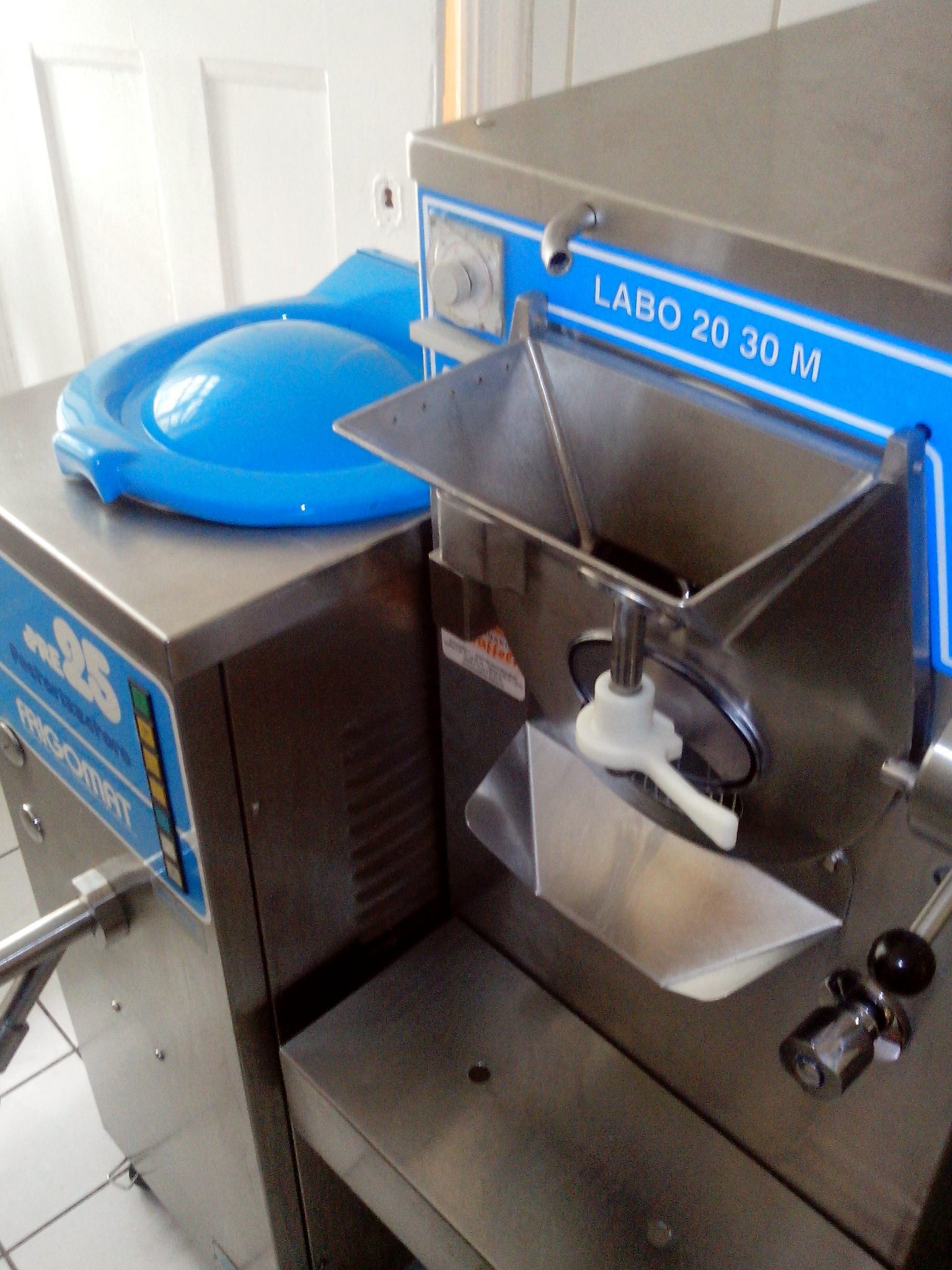 Often, ice cream shops are called after the snowy Dolomites. "This doesn't work in the African quarter," says Ramona Groth-Toia. She turned the former restaurant into a chic but minimalist oasis and called it after Africa's highest mountain, the Kilimanjaro, dubbed "Kibo" by the locals. The 33-year-old and her husband live close-by, so they know exactly that a proper Café was lacking in their Kiez. There are some oases already in Wedding, but definitely not in every Kiez. "It would be great if we could manage to create something beautiful in the African quarter as well," says Peter Groth. He met his wife in Romania and moved to Berlin with her. During her parental leave, Ramona had the idea to try and open her own business. "I did some seminars and learned how to make ice cream out of natural ingredients only," she tells us and proudly points at the new ice cream machine. You can find up to 17 different flavours at once at Café Kibo, and many of them are quite creative. Ramona knows that her ice cream has to be of a better quality than others to make the café at Transvaalstraße a success.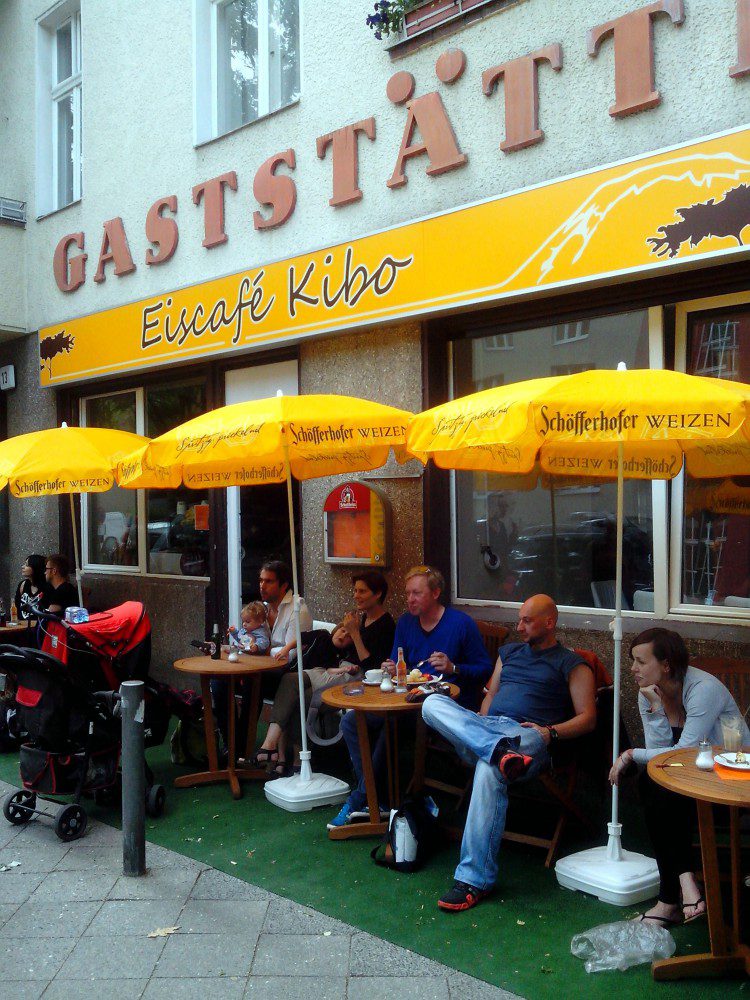 The ice cream menu is depicting Wedding's diversity – most of the creations have inventve names such as "Alba Neagra", the Romanian word for thimblering. "Or Matrimonio," says Peter Groth, laughing, "that's Italian for Wedding!" Funny, but not mundane – everything is to be understood with a wink. The foreign aspects and languages fit into the African quarter, the German-Rumanian couple believes: "Most of the people here come from different countries," says Peter. "There are people here of all different colours – and you can take that literally". What could be a Romanian element for this international mix? "The love of life," the two believe. "That's a cliché that is true for Romania."
They want to have the café open throughout the whole year – Ramona could imagine to host lectures in winter, for example, and to offer chocolate fondue during the cold months.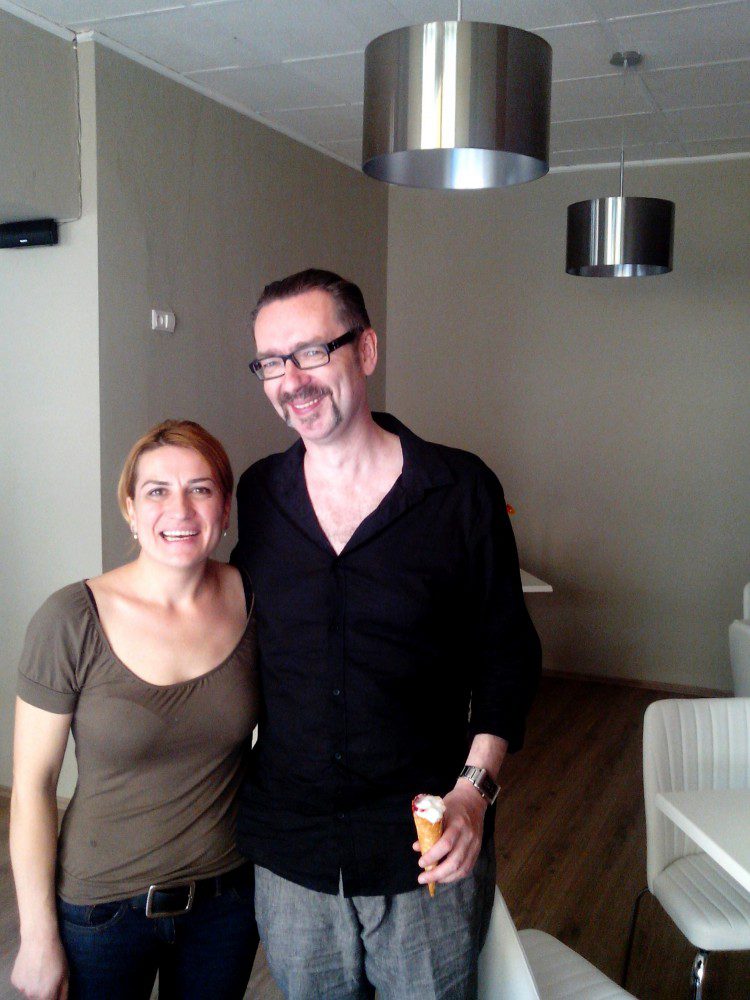 The design of the place with its modest but chic colours is meant to not ham it up: A bit of urban style and some love of life in an almost-suburb – just for the ice cream alone it's already worth for you to make your way to "Kibo", close to Volkspark Rehberge.
Eiscafé Kibo
daily 10 a.m. to 8 p.m.
Transvaalstr. 13
Translation: Daniela Hombach
More on Wedding's English Language Facebook-Page "Der schöne Wedding"