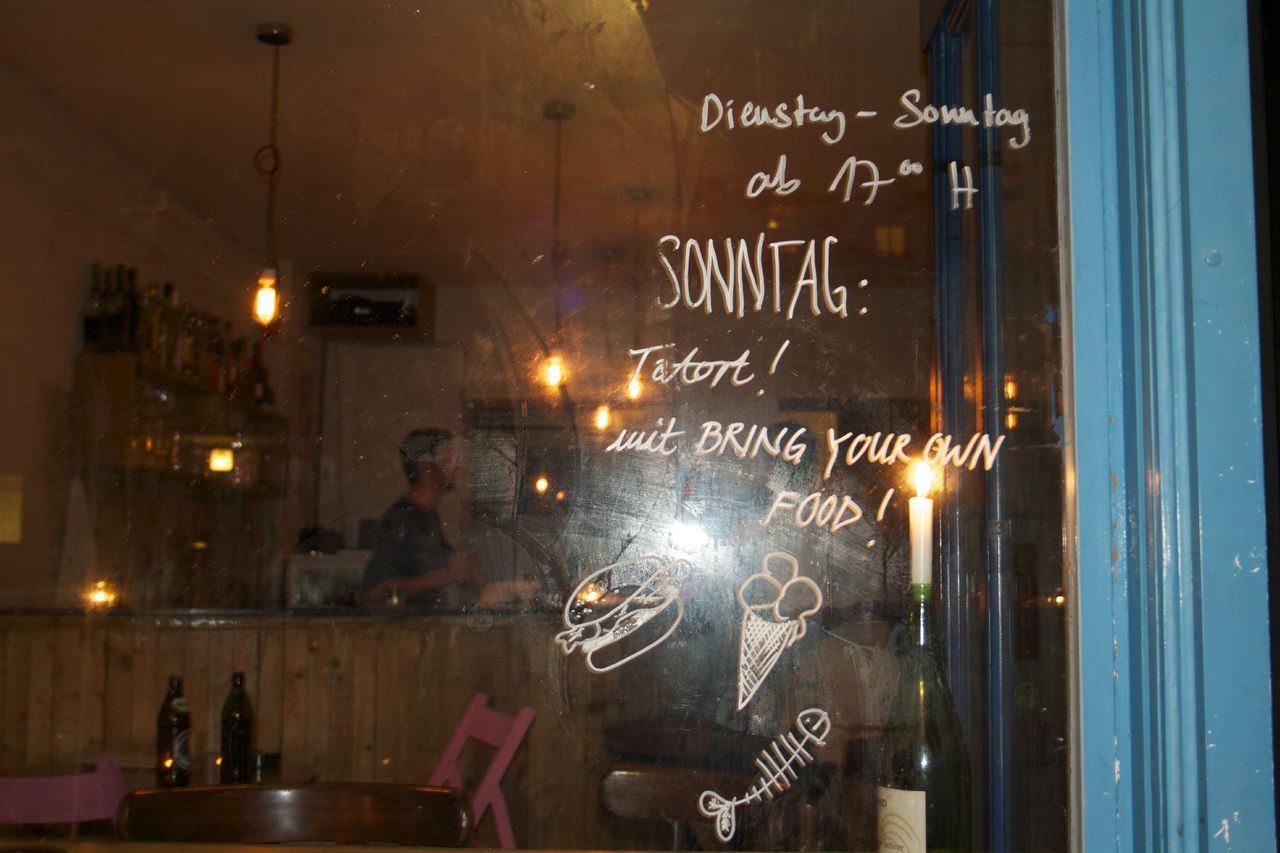 At some spots you can see the bare walls, bare light bulbs are dangling from the ceiling, a disco ball is hiding right above the door. A bar which makes you curious – such a likeable 'den of thieves' has been missing in the Kiez, as Adolfstr. was not particularly renowned for its bars before now.
Welcome to the neighbourhood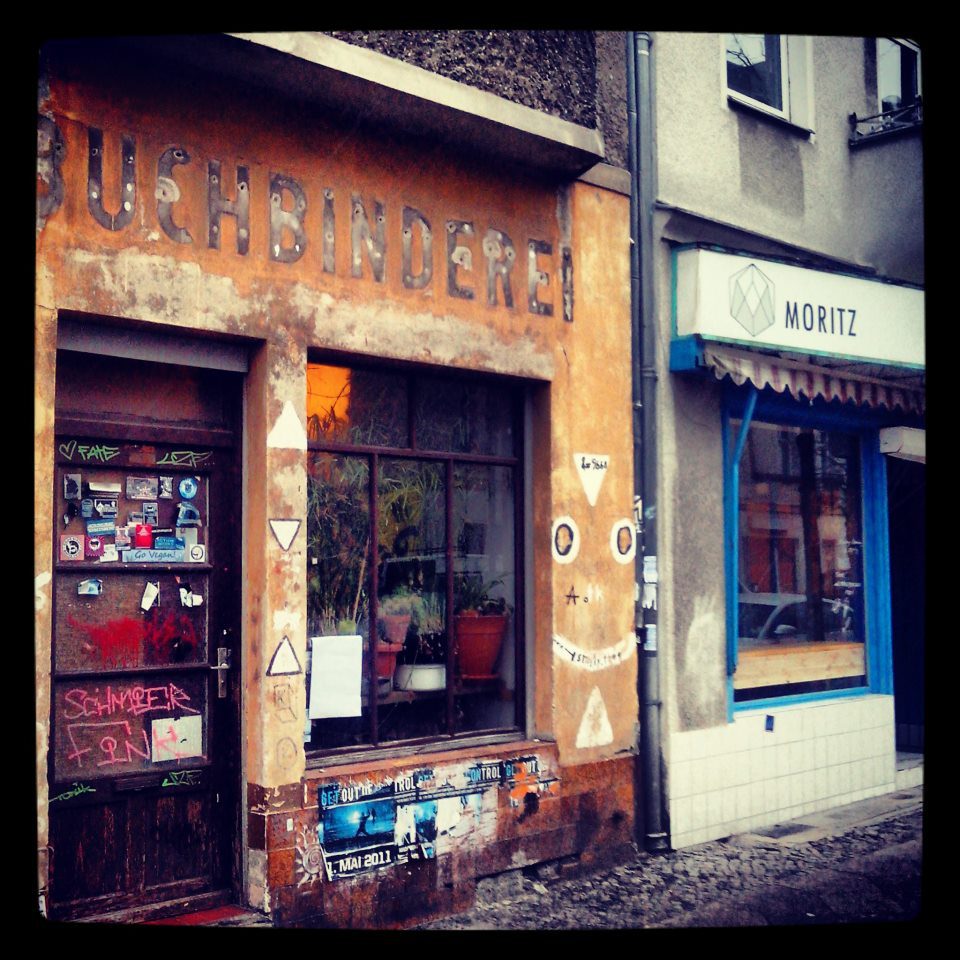 The MORITZ opened just recently, and more and more neighbours are checking out the long little stretched-out bar: "We've been waiting for this for quite a while", say many visitors who have already been claimed as regulars by the bar owners. The reason for this instant familiarity might be that the bar is run by two brothers. Lukas, 27 years old, studied hospitality and wants to have the bar established as a long-term project. "I wanted to run this place professionally, and I know how to work sustainably in hospitality." His 22-year old brother Kilian adds: "As a student, you're open for a project like this. When, if not now?"
The two Würzburg-born entrepreneurs changed the place from a colourful place equipped with loads of maritime kitsch to a dim, minimalistic bar. Nothing reminds of the former 'society club', a hub for drug business. The concept of the little bar works right from the start. The students living in Antonkiez don't have to leave the quarter anymore to go out. The ambitious coffee menu ('con leche') seems to come from a different planet, however.
Not only the 'Tatort' from Austria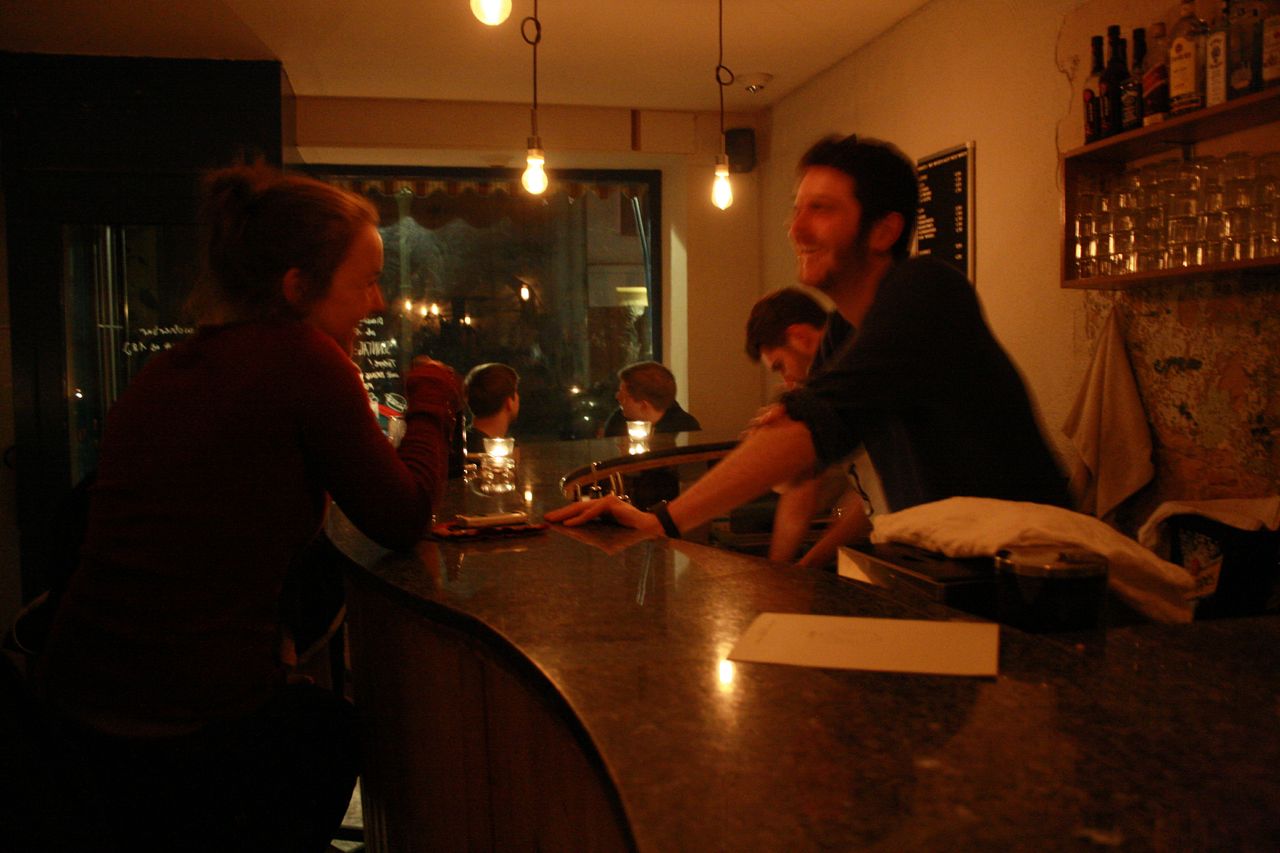 Lukas and Kilian want to create continuity with two event series: Wednesdays from 6 to 8 pm, the MORITZ gets an Austrian touch thanks to 'Mitzis Einkehr': The wine mix from Austria, called 'Spritzer', is in the centre of attention. The second regular event – well established in other bars already – is the 'Tatort' night on Sundays from 8 pm, where people can bring their own snacks. 'Tatort' is a German language crime series with a long tradition – more famous than 'Rex'…
Who was Moritz?
Moritz is not just some arty name which can only be explained in an abstract manner, by the way. "He was a guinea pig from our childhood", both brothers say. "Moritz was our best friend," they say. Not a bad mascot for a cosy bar…
MORITZ
(smoker's bar, 18+)
Adolfstr. 17
13347 Berlin
Tue-Sun from 5 PM 
Translation: Daniela Hombach
More on Wedding's English Language Facebook-Page "Der schöne Wedding"