At Tangoloft in Wedding, a special occasion was celebrated on 5 April: The birth of the Wedding label "Bitch Wedding". At the party, Weddingweiser had a chat with Yoerk Koerk, one of the two founders of Bitch Wedding.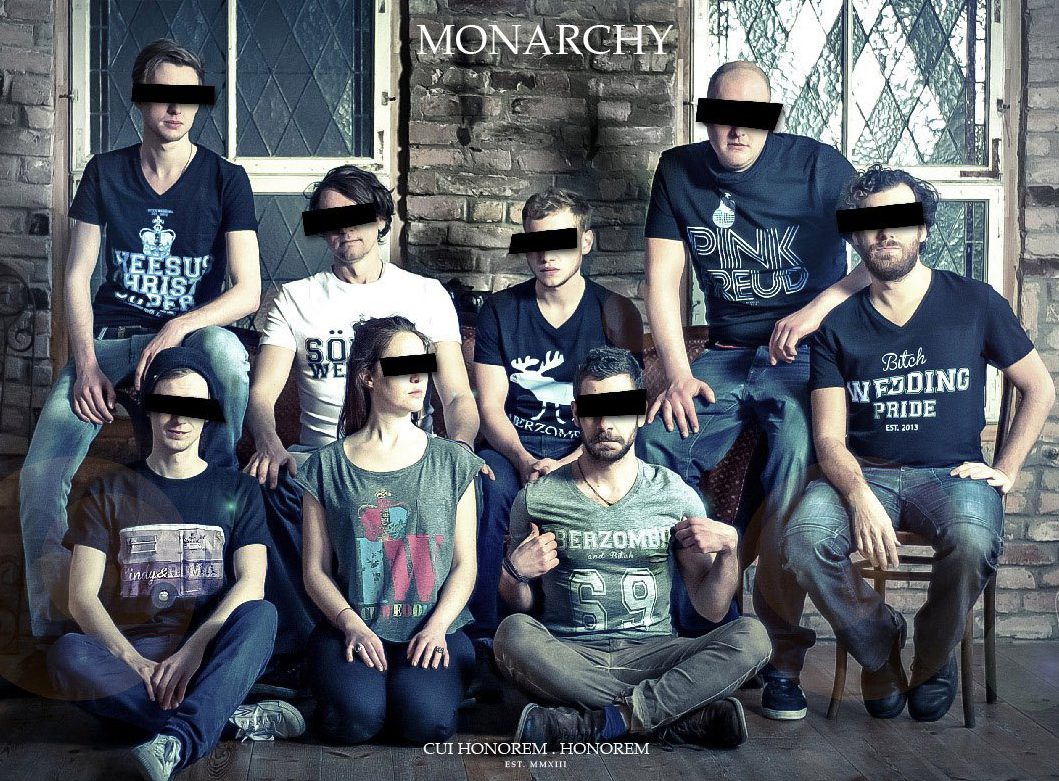 Shirts with the print "Amberzombie & Bitch" instead of "Ambercrombie & Fitch", a magazine named VÜRGUE instead of VOGUE – what sounds like Badstraße's answer to Rodeo Drives is part of what's offered by Bitch Wedding, a new label. During its birthday party, Weddingweiser meets Cindy Reimer and Yoerk Koerk, the creative minds behind the label.
Yoerk, most people from Wedding don't know Bitch Wedding yet. What is it?
Bitch Wedding is a label which connects art and commerce. We are a reflection of street, art and proletariat. We understand ourselves as custodians of the Wedding "Lifestyle-tramp®" way of life. That's why we do our label ourselves: Dirty, intelligent, authentic, great. Wedding is happening on the streets, Bitch Wedding is the street.
Also, we engage in social projects and will start projects with Berlin teenagers, such as design and photo workshops. Products created during these workshops will be sold through our label, and the earnings will go to the teens and social projects.
Which products will Bitch Wedding offer? Where can you get them?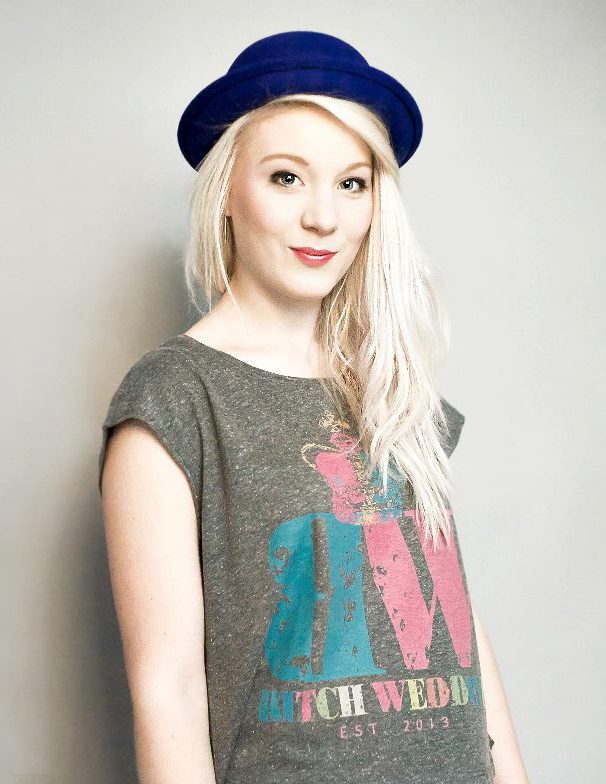 T-Shirts and bags are our first products – but we're already working on other things. We'll continuously increase our array of products. An interesting element will also be the products created together with social projects. Our online shop will go online on the 15th of April, 2013. Moreover, we're planning PopUp-Shops, which will open in May at the latest. Away from the classical sales-strategy, we show our things in an environment typical for Wedding. This will increase the tension. It might happen that you can find the new shops only via Facebook or texts.
How did you get your idea for Bitch Wedding?
Most people still give a weird look when they hear you're living in Wedding. Everyone's first thoughts are of a problematic area with a high rate of unemployment and criminality. We want to neutralise this image in a humorous and self-ironic way and put a focus on the good parts of this area. We also do this by interviewing people on the streets and putting these interviews online.
Yeah, I've already seen them on Facebook. You've been active there for a while now. How long have you been working on this project?
We've been working intensely on it for about 3 months. We've had the idea in our heads for about a year now, but it became more concrete within the last months – since then, we've put the hammer down.
There will be a magazine called VÜRGUE as well. What can the readers of this magazine expect?
Interesting articles from Wedding – real and pure with a hint of irony and our subjective and awesome view. A persiflage of the Berlin-Hipster-Lifestyle, seen from a Wedding perspective. In any case, we'll surprise the reader and hope to start new thought processes through that. All of this is produced in excellent print quality and was started without any funding.
What is your connection to Wedding?
All of our friends who work with us have been living in Wedding and managed to meet and love the surroundings in their personal way. Anywhere else in Berlin the trend goes towards expensive luxury housing. The areas mutate into anything else but good places to live with interesting cultural scenes. But here, you've still got pure Berlin in the middle of Mitte. We hope to get this across.
What are your future plans?
We have a lot of things planned, and our ideas grow exponentially – of course. And then you just have to work on that. Or put in different words: First we take Manhattan, then we take Berlin – what else!
Bitch Wedding Webshop
zum Beitrag in deutscher Sprache
Translation: Daniela Hombach
More on Wedding's English Language Facebook-Page "Der schöne Wedding"